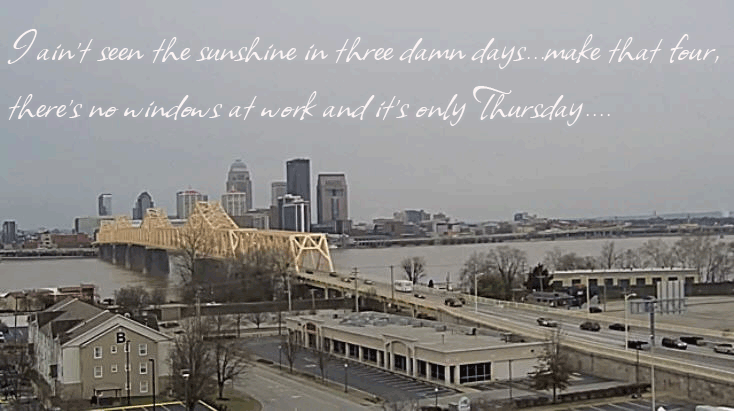 February, it's like that "trying to grow out my bangs" or the "anxiously waiting to hear news" month. Must be the official SADD diagnosis month, especially in the Ohio Valley. Those continuous dark and gray days can certainly give this girl the blues sometimes!
Then again, if you work in an office devoid of windows like I do, when the sun IS shining, stepping out in it is almost painful. You definitely want to make sure your shades are in the ready position when that door opens.
Of course once you acclimate yourself to those rare glimpses of sunlight, you feel like that scene in Sound of Music where Julie Andrews is twirling on the mountaintop singing the hills are alive. Ahhhhh 💃 I get all excited just thinking about it!
So, until I manage to carve out a window or convince my boss to relocate, I'll just keep dreaming of long, sunshiny days and try to make it through Febluary. ☀️
~Lacy Gray